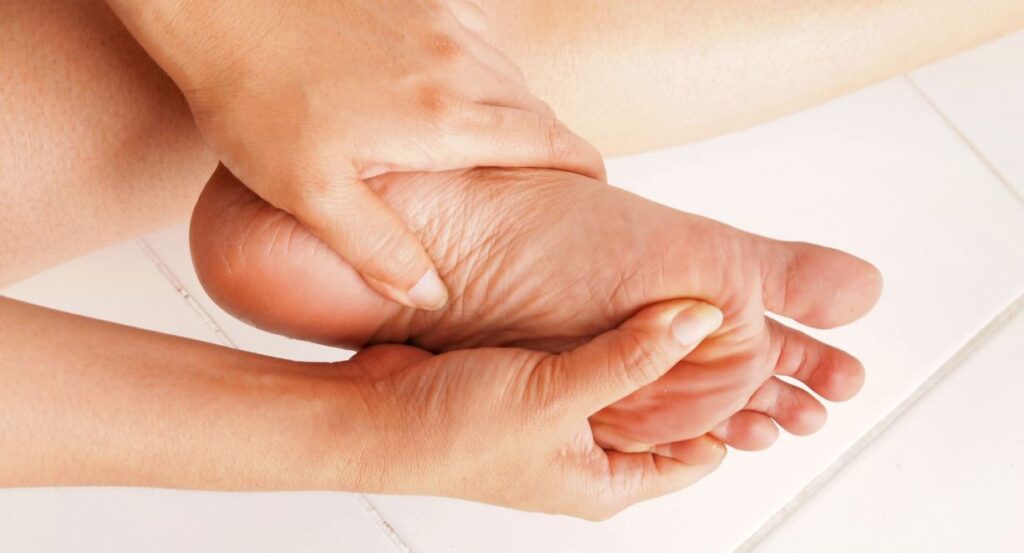 A plantar plate tear is a relatively common problem under the ball of the foot. The plantar plate is a strong thicker ligament below the metatarsaophalangeal joints in the ball of the foot. There can be a tear, strain or what often is described as a 'dysfunction' of that ligament that causes pain under the joint and just distal t the joint. One weird sensation that often get describes is that of the feel of a sock bunched up under the toes, when its not.
A plantar plate problem is more common in those who are over weight, who are more active and have foot problems such as bunions.
The treatment of a plantar plate tear is to rest the area by holding the toe plantar flexed with strapping. A rocker sole shoe also stops the toe from bending so much and is often helpful. This "rest" of the strain on the ligament usually helps most cases. In the few that this does not help, then a surgical repair of the small tear is often indicated.